Is DBT at ACP for You?
---
The ultimate goal of  Dialectical Behavior Therapy (DBT) is to help clients create a life worth living. Developed more than 30 years ago. DBT is different from traditional mental health therapy because it offers 4 modes of treatment: individual therapy, skills group, phone coaching, and consultation for therapists to help ensure we are effective DBT therapists. ACP offers more than 20 skills groups each week, including Adult DBT. Substance Use Disorder (DBT-SUD). Adolescent DBT (DBT-A), and PACED DBT.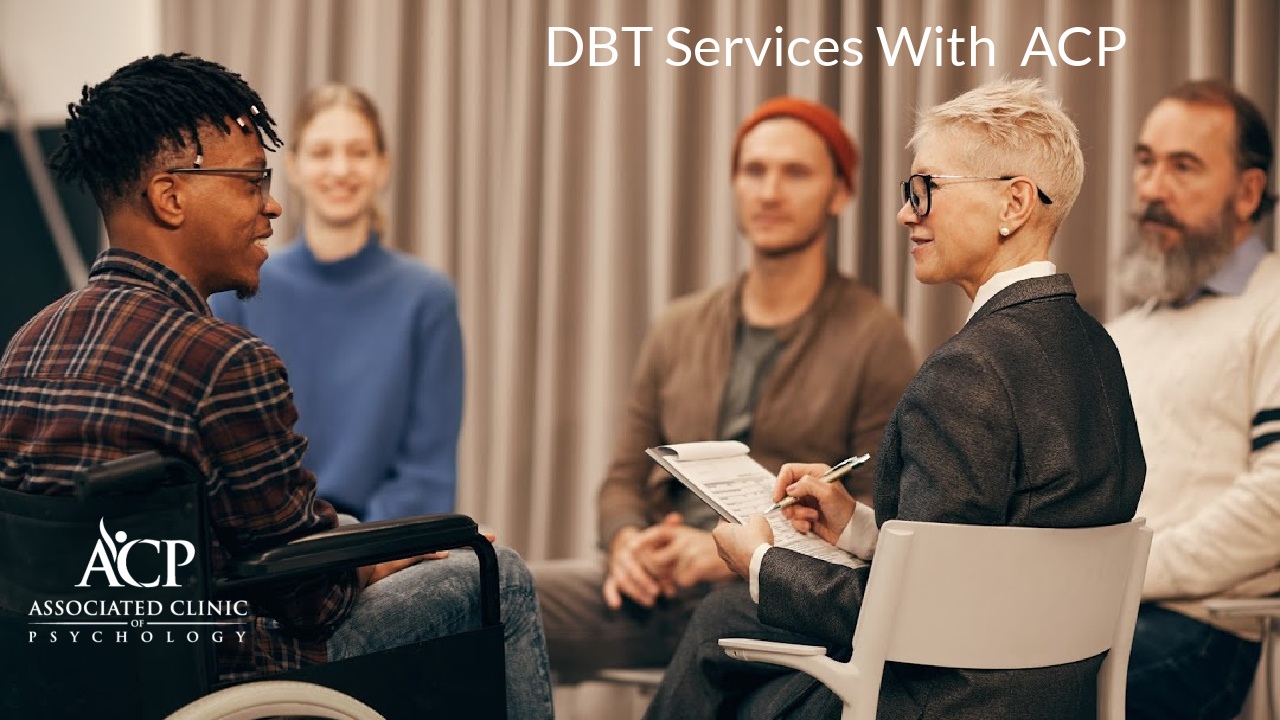 Adherence Matters
Our program is certified by the MN Department of Human Services as an adherent DBT intensive outpatient program. That means we strictly follow the evidenced-based model to provide proven DBT treatment for our clients. Our clinicians follow strict protocols and are trained by local and national DBT experts on how to best care for our clients. Participants in our DBT program have access to phone coaching, weekly individual therapy and weekly skills training groups.
You Matter
The DBT program is committed to social justice and actively providing anti-racist practices and training/competency for working with individuals of diverse backgrounds. Our goal is to create equitable mental health care through DBT in Minnesota for individuals who identify as Black, Indigenous, and People of Color (BIPOC) or as LGBTQIA+. We hope to provide a safe environment where all feel welcomed, valued, and respected.
---
DBT can be an effective treatment for:
Borderline Personality Disorder

Depression

Eating Disorders

Dissociation

Intense anger and reactivity

Avoidance behavior

Interpersonal conflict

Substance use
PTSD

Avoidance behaviors

Impulsivity

Bipolar Disorder

Suicidal thoughts or behaviors

Self-harm

Fear of abandonment

Addictive and compulsive behaviors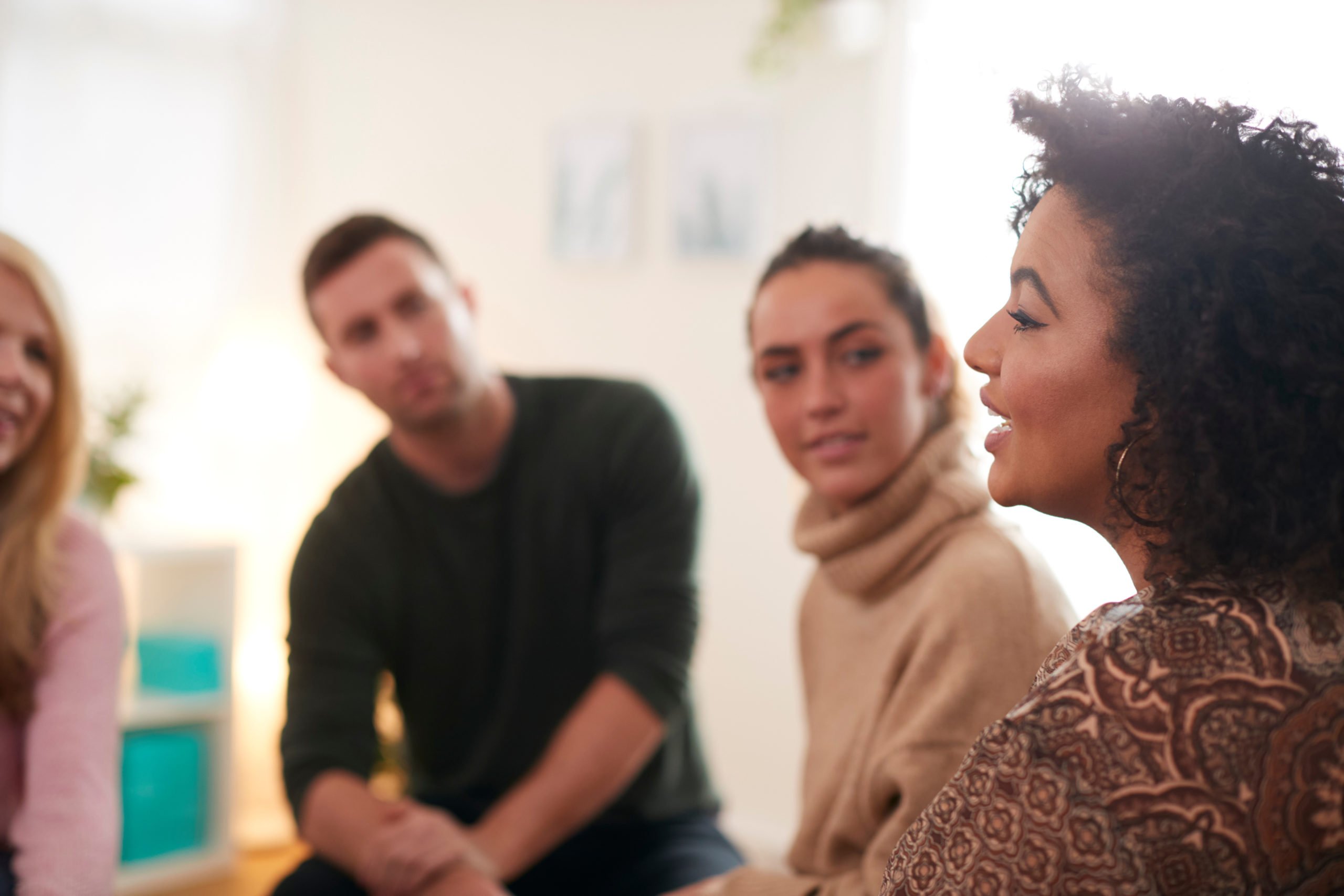 Telehealth and In-Person Options
We offer both in-person and telehealth individual therapy sessions at our Minneapolis, West St. Paul, and Apple Valley locations. Most groups are telehealth with morning, mid-day, late afternoon and evening options. Currently, we have limited in-person individual therapy options at all three locations and in-person limited group options at our Minneapolis clinic.
---
To participate in our DBT program, clients must:
Commit to weekly group (2 hours) and therapy (1 hour) consistently for the duration of the program.

Have access to internet and a device to participate in telehealth sessions

Be 18+ years of age (or 14-17 years of age for adolescent program)

Participate in a 2-hour intake to determine if they meet criteria for DBT IOP
Adult DBT
All DBT clients participate in a weekly skills group. Unlike traditional group psychotherapy that focus on processing experiences and feelings, DBT groups focus on learning four important skill sets:
Mindfulness:

Becoming aware of self and others and more attentive to the present moment.

Distress Tolerance:

Feeling intense emotions like anger or shame without engaging in problematic behaviors to relieve distress

Emotional Regulation:

Recognizing and labeling emotions, changing behaviors, and increasing resilience.

Interpersonal Effectiveness:

Building healthy relationships, navigating conflict, and interacting assertively.
Clients also meet with an individual DBT therapist who helps them practice and use the skills in their daily lives, to offer coaching and support, and to help clients identify and overcome barriers to participation in the treatment, and meet their treatment goals.
DBT Substance Use Disorder (DBT-SUD)
DBT-SUD program designed to address the often co-occurring aspects of alcohol and drug abuse with mental health. This program combines the Adult DBT model with skills to specifically support you if you're struggling with substance use—utilizing a harm reduction in the case of relapse and with the ultimate goal of abstinence.
---
Besides substance use, DBT-SUD is also effective for other addictive behaviors such as:
Spending/Shopping

Gaming

Internet, social media, phone apps

Pornography

Binge Eating

Smoking

Excessive Exercise

Reckless Behaviors
This evidence-based approach uniquely uses aspects of mindfulness to help you:
Recognize certain urges that may trigger you to use
Learn skills for acute urges and strong emotions
Develop a life worth living
Improve your ability to communicate
To learn if you're a good fit for the DBT SUD program, the following criteria must be met:
Commit to weekly group sessions (2 hours) and individual therapy (1 hour) consistently.
Currently abstaining or willing to work on abstaining from substance use.
The ability to learn new materials or retain information with repetition or reminders.
A willingness to complete homework and practice skills outside of individual and group sessions.
Now Accepting Referrals
*Now Offering*
PACED DBT
---
Our PACED DBT program offers Adult DBT programming in an alternate format, designed for those who would benefit from increased repetition and a slower learning pace. PACED DBT facilitates the teaching of traditional DBT skills using a hands-on, interactive learning approach.
Currently, our PACED DBT group is telehealth only, however in-person individual therapy is available.
Participants who are a good fit for the program should be able to:
interact and participate in a group environment

accept coaching of skill use

learn new materials or retain information with repetition or reminders

use skills independently after coaching

read and discuss handouts in session and complete homework outside of group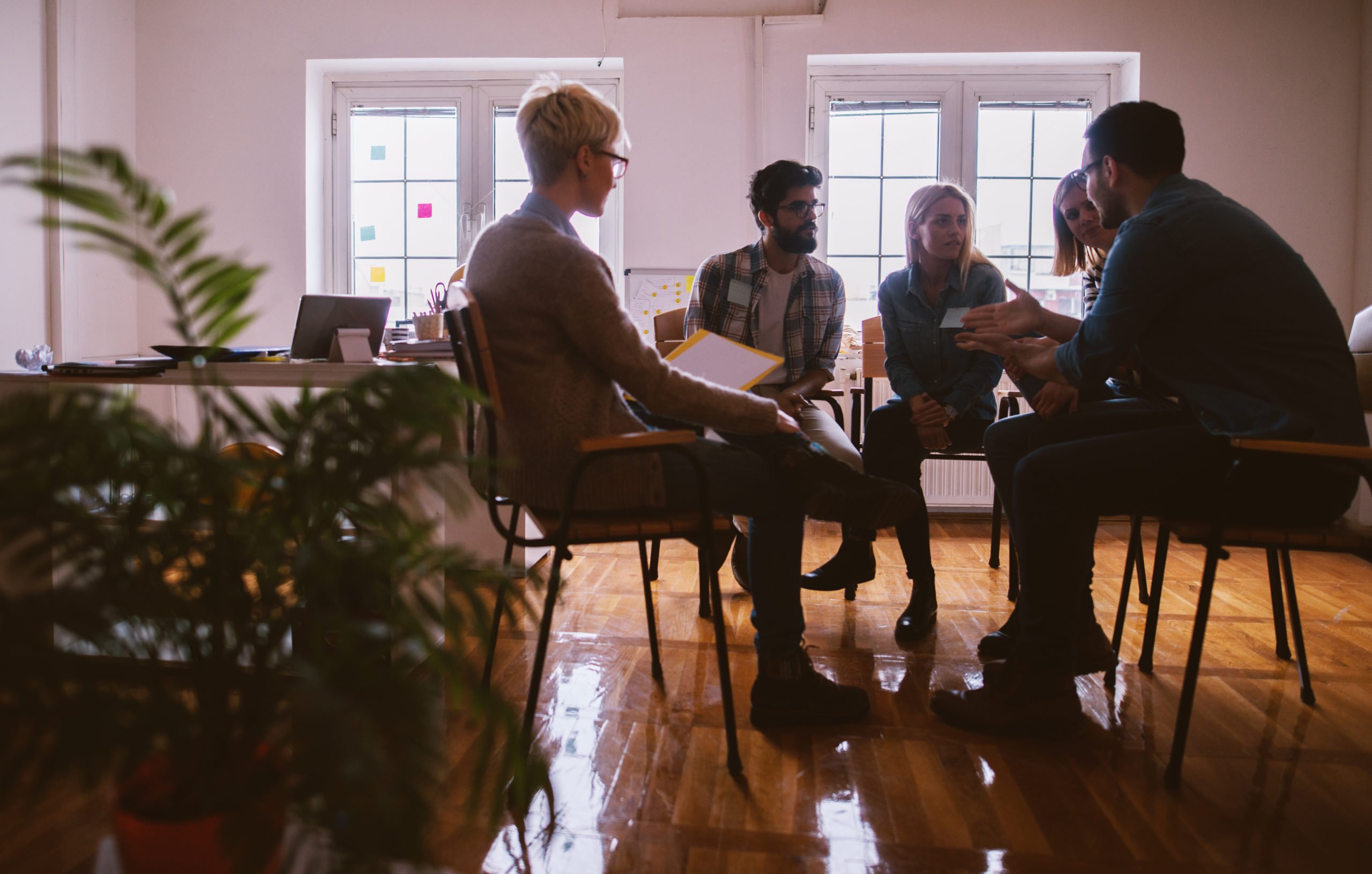 Adolescent DBT (DBT-A)
Our DBT-A program has very limited openings. Due to the long waitlist, we often stop taking referrals for a period of time.
---
Adolescent DBT is geared towards teens ages 14-18, who are struggling with regulating difficult emotions, impulsive behaviors, conflict in relationships, and adolescent-family dilemmas.
Adolescent groups focus on teaching tools to help teens cope with changes in relationships and increase self-regulation strategies. DBT has been shown to be effective in reducing impulsive behaviors in teenagers while also giving them the tools to navigate relationships and emotional challenges.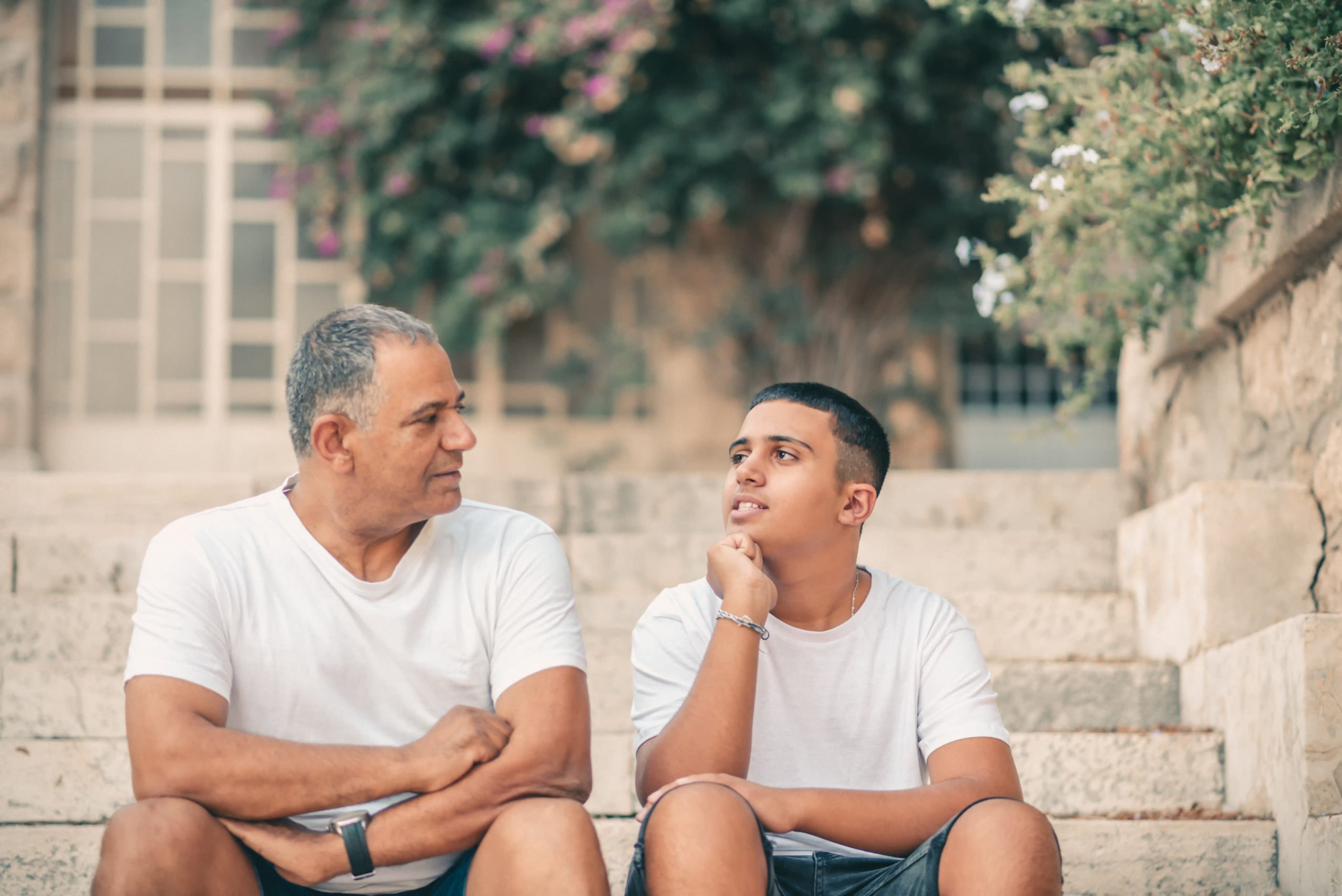 Clients in our adolescent DBT program participate in multiple modes of treatment, including:
Individual Therapy
Multi- Family Skills Group (parent and teen attend)
Phone Coaching
Family Therapy, as needed
Our clients meet with their individual therapist for one hour per week and adolescent and parent/guardian attend a two hour weekly skills group to learn five sets of important skills (i.e. mindfulness, distress tolerance, emotional regulation, interpersonal effectiveness, and walking the middle path).